5 Questions, 5 Authors: Marcus F. Griffin
March 11th, 2008 by Gabrielle Faust received
No Comments »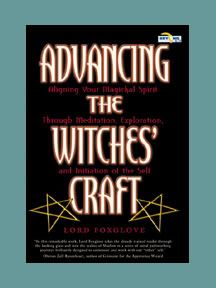 Marcus F. Griffin is a prolific author and has penned critically acclaimed works in a wide variety of literary genres. He is author of the nonfiction book Advancing the Witches' Craft (New Page Books 2005), and the forthcoming literary horror novel Slaughter. He is an active member of the Horror Writers Association and writes a monthly feature column for Ghostvillage.com, the Internet's most popular paranormal website. He is also a regular contributor to Circle magazine and the UK's Paranormal Magazine. Marcus lives with his wife in northern Indiana in an enchanted home located on their sanctuary, which is known as Nevermore Gardens. Marcus is represented by agent Denise Dumars of the Ashley Grayson Literary Agency.


1. What drives you to write?
I'm a word junkie. There's no other feeling in the whole world like seeing your work in print. I'm driven to discover the untapped worlds and characters dwelling in my subconscious and my imagination. I'm driven by the work of taking a good idea and turning it into something exceptional. Nothing is more satisfying than transferring thought to page and sharing it with the rest of the world.


2. What do you consider to be your most significant accomplishment?
Learning how to use the keyboard on my computer. My wife tells me all of those strange symbols are called "letters", but I am slow to understand. Okay, in all seriousness my most significant accomplishment was getting published in the first place. I was offered a bona fide publishing deal with New Page Books (the very first publisher I queried) a whopping three days after they received my proposal and sample chapters. Needless to say, as a result I developed a very skewed vision of how the publishing game really works. My second book (a blending of fiction and nonfiction) has thus far amassed an impressive stack of rejection letters. Beyond getting published, however, my most significant accomplishment to date is completing my very first novel, which is a work of literary horror. Writing and perfecting a full-length work of fiction was tough enough, but even harder still is the waiting game while my agent pitches it to editors. If I can get through this process without ripping my hair out or having a nervous breakdown, I'll consider it my most significant accomplishment by far.


3. Outside of writing, what are your other passions/interests?
I enjoy performing paranormal investigations with my team of ghost hunters know as WISP (Witches in Search of the Paranormal) and snuggling up on the couch with my wife to watch movies.


4. What is your advice to young writers/first time authors?
Write, rewrite, polish, super-polish and then do it all over again. First impressions are extremely important, as you will have only one shot at impressing a literary professional. If you can afford it, hire a personal editor to go over your work before submitting it to a publisher or an agent. An editors "fresh eyes" will see what's really written on your pages, not what you think is written. A top-notch manuscript and query will get your foot in the door. A mediocre effort will get it slammed in your face. Pay at least as much attention to your synopsis as you do your manuscript. If you cant hook an agent or publisher with the synopsis your precious sample chapters will find their way to the recycle bin unread. Submit your work and grow a thick skin. Chances are you'll be rejected many times before landing an agent or a publishing contract. Keep submitting and don't give up!


5. What do you want the world to remember you for most?
This ones easy: I want to be remembered for having the creepiest fracking gravestone on the face of the planet. Seriously. Very few horror authors will ever reach the dizzying literary heights attained by the likes of Clive Barker, Anne Rice and Stephen King. Most of us will be sentenced to the morass of anonymity for all time. If you can scare the living shit out of someone after you've died, well, that's something worth remembering!


More information about Marcus F. Griffin can be found on his MySpace page at http://www.myspace.com/marcusfgriffin.




Tags: authors, Interviews, novels, wicca, witch, witchcraft
Posted under:
Books
,
Horror
,
Interviews