Snuff Books Releases 'SNUFF'
April 8th, 2009 by Gabrielle Faust received
No Comments »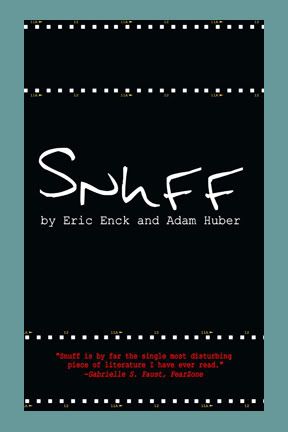 Shortly after separating last year from Blu Phi'er Publishing, horror authors Eric Enck and Adam Huber started their own publishing company called Snuff Books. It has become a haven for fringe and shock horror novels including the upcoming re-release of Huber & Enck's collaboration project Snuff. I originally reviewed Snuff for Fear Zone and I still stand by the statement that this is by and far the most disturbing novel I have ever read. It is definitely not for the weak of heart or mind. Here is my previous review:


The other day I overheard someone saying that they thought the world was a much more violent place than ever before in the history of the human race. This made me pause. My gut reaction was to agree, but then, I began to wonder: is this really true? Is the world more violent? Is the human race more vicious than previous centuries? Or are we merely more open about the violence that takes place to the point that we have become jaded to the horrors humans inflict on one another? Serial killers are nothing new to our species; mass murders have been around as long as history allows us to recount. We have tried to place labels on certain individuals who have caught our attention such as Elizabeth Bathory, Vlad the Impaler, Jack the Ripper or the Servant Girl Annihilator, but the truth of the matter is vicious serial crimes have plagued our race since the beginning of civilization… Click here to read the full review on Fear Zone.


Snuff is currently available for preorder via the Snuff Books website (click here) and will be available on Amazon and in various bookstores beginning in May.
Tags: Adam Huber, book release, Eric Enck, Horror, horror novel, Snuff Books
Posted under:
Books
,
Horror